So we all know there's really only one place to be St Patrick's weekend and that's our fair city. It's also our own FIRST SAILING WEEKEND OF THE SEASON and we are delighted to say our beloved St Bridget will be back on the bay and more importantly on her new route via the City Centre! But for those of you who still need convincing that Dublin's where it's at this 'Paddy's Festival', here's our top five highlights.
Gannon Cup
Keeping things water based we're very excited to catch the Irish University Boat Races on Sunday 16th March. With the weather preventing any previous encounters this year, the Gannon Cup will be the first meeting for University College Dublin (UCD) and Dublin University (Trinity College). After taking a leisurely cruise from Dun Laoghaire to the heart of the action that morning grab a birds eye view as the two universities battle it out on our city's River Liffey  that morning. For more info see www.gannoncup.com
Irish Craft Beer and Food Market
Taking place in Dublin's CHQ building at the IFSC all weekend it couldn't be easier to get to once you disembark the St Bridget at Dublin's Convention Centre. With the very best of local artisan food, craft beers and live music to enjoy as you browse the stalls what's not to love? For more info on workshops and masterclasses see www.irishfest.ie
Harbour to Harbour Walk in aid of Aware
For the 'Paddy's Day Teatotalers' and general fit folk among you this is the perfect way to spend St Patrick's Day. Begin your 16 mile walk in Dun Laoghaire OR Howth and take in the breathtaking views along Dublin's coastline while also supporting a very worthy cause. To finish off the day in style, why not take a cruise back to your starting point or Dublin's City Centre, while enjoying a well deserved beverage on route! For more info see www.aware.ie
Floating Cinema
Another attraction conveniently located once you disembark our cruise at Dublin's Convention Centre is the Floating Cinema in Grand Canal Dock screening the Irish Classic, Waking Ned starring Irish Oscar winner Fionnula Flanagan. Kicking off at 7:30pm on Sunday 16th, it's an ideal way to spend your Sunday evening or to kick off your Sunday night. In the heart of Dublin's 'cosmotropolis' there's bound to be a festival feel to the place.
St Patrick's Festival Parade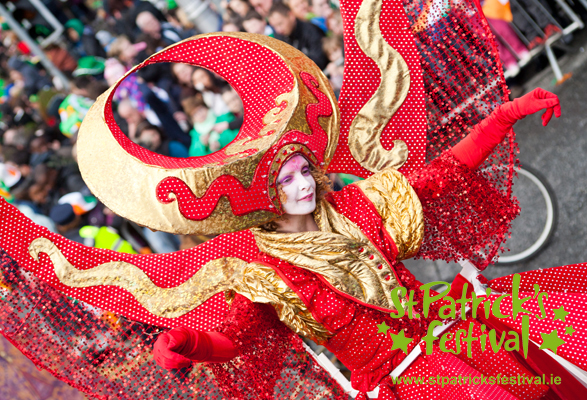 And finally, celebrating the millennium anniversary of the famous Battle of Clontarf 1014 this St Patrick's Parade is one we have particular interest in due to it's hero Brian Boru and his history on Dublin Bay. Kicking off at 12pm and weaving it's way throughout the city this is certainly one not to be missed.